Kennon's Recipes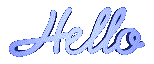 Welcome to my Recipe Page!


You welcome here. I like quick and easy recipes mostly but occasionally will try one more complicated. I enjoy recipes that you can throw together quickly and easily. I like to improvise and use things that I might have on hand. Sometimes you can come up with some surprisingly good recipes that way and then again %$#!!!. Might taste like you know what. But in any case, "Nothing ventured nothing gained." When my mother, Ethel passed away a couple of years ago she left me her favorite recipes. I will try to put a few of them on this site and from time to time some of the more interesting ones that I might run across.

quick

chicken

vegetables

eggs

links

Quick and Easy

Quick Spam Recipe

Slice one can of spam or other luncheon meat and dredge
through a bowl with beaten eggs. Then roll in another
bowl of ritz cracker or other cracker crumbs. Either fry or
bake the coated meat until brown.


Boiled Turkey

Ingredients:

Ms Dash
Lemon Pepper
Ms Dash onion and herb seasoning
1/2 pound turkey meat (legs, wings, necks, etc.)

Instructions:

Boil the turkey meat and debone and cut or pinch into bite
sized pieces. Put a small amount of water in a skillet and
add enough flour and cornstarch to thicken. Add the Ms Dash
and lemon pepper and cook down until thick. When it thickens
add in the turkey meat and continue to cook for a few minutes
on medium heat. Serve over rice.



Chicken

Poppy Seed Chicken
Ingredients:

1 chicken (can use canned chicken or chicken breasts)
1 can cream of chicken soup
1 (8 oz) sour cream
40 Ritz crackers crushed
1 stick margarine (0leo)
1/2 teaspoon poppy seed

Instructions:

Cook the chicken and debone. Cut into bite sized pieces and put into
the bottom of a greased casserole dish. Mix the soup, sour cream and
spread the mixture over the chicken. Melt the margarine and add the
crushed crackers. Sprinkle over the soup and sour cream mixture.
Sprinkle the poppy seed on top. Bake at approximately 325 deg. F.
about 30 minutes.
Serves 6.



Six Minute Chicken Breast

Serves 2.

Ingredients:

2 chicken breast pounded thin with a cleaver
2 tablespoons of olive oil
1 medium zucchini sliced paper thin
2 large carrots, sliced paper thin
2 tablespoons of fresh sage, chopped
1/2 cup dry white wine

Instructions:

Pound the chicken breasts with a cleaver. Heat the
olive oil in a frying pan. With heat medium high lay the breasts
in the pan and then surround them with the vegetables. Add the sage,
then salt and pepper to taste. Cover the pan and let cook on high
about two minutes. Turn the breasts over, cover and cook about two
more minutes. Arrange the vegetables around the chicken and pour
juice over them on the plates.



Easy Chicken Divan

Ingredients:

1 can (14 oz) Campbell's or other chunky chicken soup
2 hard boiled eggs chopped
1/2 cup shredded cheddar cheese
1 tablespoon cornstarch
1 tablespoon water
1 package (10 oz) frozen broccoli spears cooked (boiled) and drained

Instructions:

In a saucepan, combine the soup, eggs, and cheese. Blend in
the cornstarch and water until smooth; add the soup mixture. Cook
stirring until thickened and cheese melts. Serve over the broccoli.
Serves 3 to 4




Vegetables
Squash Croquets (Ethel Smith)

Ingredients:
1 Pint mashed squash
2 eggs
1 cup milk
1/2 cup flour
1/2 cup cornmeal
Salt and pepper to taste
Onion optional

Instructions:

Mix all ingredients. Spoon into a frier with hot grease and cook until brown.
Serve while hot.


Corn and Squash Frittata (Dothan Eagle Newspaper)
Ingredients:
3 to 4 medium ears fresh corn
2 eggs beaten
2 tbsp all-purpose flour
1/4 teasp baking powder
1/4 teasp salt
1/4 teasp pepper
1 medium zucchini, unpealed and coursely grated
1 1/2 tbsp butter or margerine

Instructions:
Cut corn from cobs, scraping cobs well to remove all milk;
set aside 1 cup corn and reserve remaining corn for other uses.
Combine eggs and next four ingredients; beat well with a wire
whisk. Stir grated zucchini and corn into egg mixture; set aside.
Melt butter in an 8-in nonstick skillet. Stir about one tablespoon
melted butter into egg mixture; reserving remaining butter in skillet.
Place skillet over medium heat until hot. Add egg mixture, cover,
reduce heat to low, and cook 15 minutes or until set. If desired
garnish with zucchini slices and parsely sprig. Cut into wedges and
serve immediately.


Squash Casserole (Ethel Smith)

(serves 5)

Ingredients:
2 cups cooked squash
1/2 small onion
1/2 cup grated cheese
1/2 cup cracker crumbs
1 egg
1/2 stick margerine
1/3 cup milk
salt and pepper to taste

Instructions:
Cook squash and onions together until tender. Drain and add
grated cheese, cracker crumbs, margerine, egg, milk, salt and pepper.
Pour into greased casserole dish and bake at 350 degrees f.
about 20 or 30 minute or until firm. Takes a 1 quart package
of frozen squash.


Double Corn Souffle Puff
Ingredients:
Cooking spray
3/4 cup water
1/4 cup yellow corn meal
1 teaspoon sugar
1/2 teaspoon salt (optional)
1 can cream style corn
4 eggs separated
1/2 cup chopped chopped bottled roasted sweet peppers
2 tablespoons chopped chives or green onions
1/2 teaspoon of cream of tarter

Instructions:

Evenly spray 1 1/2 quart souffle dish or straight sided casserole.
Dust with cornmeal-set aside.
In a medium saucepan, stir together the water, 1/4 cup cornmeal,
sugar and salt if desired. Cook over medium heat, stirring
constantly until mixture boils. Remove from
heat. Cool slightly by stirring in corn until well blended.
Set aside.
In a large mixing bowl, at high speed, beat egg whites with
cream of tartar until stiff but not dry, just until whites
no longer slip when bowl is tilted. Gently but thoroughly,
fold reserved yolk mixture into beaten whites. Carfully pour
into prepared dish. For a "top hat", hold spoon upright and
circle mixture to bake ring about one inch from the side of
dish and one inch deep. Bake in preheated oven 350 degrees f.
until puffy, delicately browned and souffle shakes slightly
when oven rack is moved gently back and forth, about 35 to 45
minutes. Serve immediately.

Asparagus Poach
(serves 4, 2 if hungry)

Ingredients:
1/2 cup nonfat mayonnaise style dressing
1/2 cup plain nonfat yogurt
1 tablespoon lemon juice
1/4 teaspoon mixed herbs or Italian seasoning, crushed
4 eggs
1 package (10 oz) frozen asparagus spears
2 whole-wheat english muffins split and toasted

Instructions:
In small bowl, beat together dressing, yogurt, lemon juice
and seasoning until well blended. Set aside. Poach eggs.
Meanwhile cook asparagus according to package instructions.
Drain well.
Place 1/4 of the asperagus spears on each muffin half.
Top each with egg and about 2 1/2 tablespoon of reserved sauce.


Potatoe Casserole (Ethel Smith)
Ingredients:
2 lbs pkg hash brown potatoes thawed
1 carton sour cream
1 can cream of chicken soup
salt and pepper to taste
1 stick of margerine chipped
2 cups shredded cheese onion flakes

Instructions:

Mix all together and bake one hour at 350 degrees f.


Yellow Rice Casserole (Ethel Smith)
Ingredients:
2 pkg yellow rice (10 oz) cook according to directions
1 can whole kernel corn (no.2 can)
2 cans cream of celery soup
1 (2 oz) jar chopped pimento
2 cups grated cheese

Instructions:

Cook rice according to directions. Add 2 tabelspoons of
margerine, the corn, the soup and pimento. Mix well. Pour
into long baking dish-top with grated cheese.
Cook in oven at 350 degrees f. until cheese is melted and
mixture is bubbly.


Show Off Casserole (Ethel Smith)
Ingredients:
1/2 cup miracle whip salad dressing or substitute
1 cup cream of celery soup
1/4 cup of milk
combine the above
2 cups cubed ham
1 small can of mushrooms
2 tablespoons diced green peppers
2 tablespoons of chopped pimento
1 tablespoon of chopped onion
add these

Instructions:

Heat slowly at 300 degrees f. about 45 minutes to an hour.
Serve on rice which you have previously prepared.


Veg-All Casserole (Ethel Smith)
Ingredients:
2 cans of Veg-All (brand name) or substitute any mixed vegetables
Drain one of the cans before adding
1/2 cup mayonnaise
1 cup chopped onions
1 cup cheddar cheese grated

Instructions:

Mix all together. Crush 1 small package of crackers just
enough to spread evenly on the top of the mixture.
Add 1 stick of margerine on top of the crackers.
Bake for 30 minutes in 350 degree f. oven.


Spicy Shitake Mushrooms

(serves 4-6)

Ingredients:
1 envelope Good Seasons Oriental Sesame Salad Dressing Mix
1/2 cup cider vinegar
1/2 cup oil
2 teaspoons minced fresh ginger
2-3 garlic cloves chopped
3 tablespoons soy sauce
2 teaspoons Lousiana Hot Sauce or equivalent,
Add more if you like it hot.
1 pound shitake or other large mushrooms, stems removed.

Instructions:

In a large bowl, whisk together all ingredients except
the mushrooms. Add the mushrooms and toss thouroughly.
Marinate for 30 minutes, tossing occasionally.
Grill whole mushroom caps until tender and slightly crispy.
Should be about 3-5 minutes per side.

Skillet Scalloped Potatoes (Ethel Smith)

(serves 6)

Ingredients:
3 tablespoons of butter or bacon fat
4 cups cubed raw potatoes (4 or 5 medium potatoes)
1 small onion chopped
1 cup boiling water
1 tall can of condensed milk (1 2/3 cups)
1 teaspoon salt
dash of black pepper

Instructions:

Melt butter or fat in a large frying pan over low heat.
Add potatoes and onions and cook and stir until most
of the fat is absorbed by the potatoes and potatoes edge
begins to look transparent, about 3 to 4 minutes.
Add water, then stir in condensed milk.
Continue cooking over low heat, stirring occasionally
until potatoes are tender and sauce is thickened
and smooth, about 20-25 minutes. Stir in the salt and pepper.



Breaded Tofu Vegatable
Ingredients:
4 tablespoons olive oil
6 1/2 inch thick slices of firm tofu breaded in egg and wheat germ
2 medium green tomatoes, sliced 1/2 inch thick and fried
2 medium yellow squash, sliced paper thin
Juice of one lemon
2 tablespoons crushed garlic
salt and pepper to taste

Instructions:

Heat the olive oil to just before the smoking point,
add the tofu, tomatoesand squash. Cook everything for
about 3 minutes over a medium-high heat, turn,
sprinkle the tofu with the lemon juice and garlic, salt
and pepper to taste.
Cover the pan and let cook for another 3 to 4 minutes.
Arrange the vegetables, pour the juice over it and serve


Broccoli Casserole (Ethel Smith)
Ingredients:
2 packages (10 oz each) frozen broccoli
2 eggs
1 cup mayonnaise
1 can cream of mushroom soup
1 cup grated cheese (mild)
2/3 stick margerine melted
1 cup townhouse of other crackers crushed

Instructions:

Cook broccoli according to package directions.
Beat the eggs, combine with the mayonnaise, soup and cheese.
Chop the broccoli. Then add it. Pour into lightly
greased casserole dish. Mix cracker crumbs with the melted
margarine, then make a crust over the broccoli mixture
about 1/8 inch thick. Cook in oven at 350 degrees f. for
about 25 to 30 minutes.





Eggs

Angelic Devils (eggs)

(serves 4)

Ingredients:
Margerine
4 hard boiled eggs
1/2 cup fat free cottage cheese
2 tablespoons fat-free mayonnaise
1 teaspoon brown mustard
1/4 teaspoon curry powder
1/4 teaspoon turmeric
dash of paprika.

Instructions:

Peel boiled eggs, cut in half, discard yolks,
combine the other ingredients. Stuff eggs
with the mixture. Dust with paprika.
Can use tuna salad or other stuffing also.


Poached Eggs
Ingredients:
Water
skim or low fat milk
reduced fat broth
tomatoe juice
Wine or other liquid
Eggs (as many as you want)

Instructions:

In saucepan or deep omelet pan bring three inches of water
to boiling. Reduce the heat to keep water gently simmering.
Break cold eggs one at a time, into a custard
cup or saucer, or break several into a bowl. Holding dish
close to water's surface, slip eggs, one by one, into water.
Cook until whites are completely set and yokes
begin to thicken but are not hard, about three to
five minutes. With slotted spoon lift out eggs.
Drain in the spoon or on paper towels and trim off the
rough edges if you want to.


My Links To Other Cooking and Recipe Sites
50000 RECIPES
CHINEESE COOKING, FOOD, RECIPES AND TIPS
COOKING, RECIPES, AND FOOD, COMPUCOOK
EPICURIOUS FOOD,DRINK, COOKING AND RECIPES
ETHNIC COOKING
FOOD-RECIPES-COOKING
GOURMET COOKING
RECIPES,COOKING,FOOD,AND FUN
TOMATOE RECIPES SOUTHERN FOOD
MARTHA STEWART LIVING