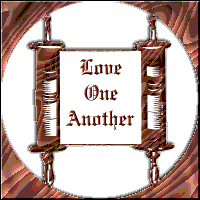 Links I have found Useful!
These links are not in order of importance. They are pages I have found useful and edifying in my web surfing. I hope you will visit some of them and find them useful and helpful for yourself.
Focus on Jesus

This is an excellent page run by my brother and friend, Art Thompson. He periodically features articles written by various authors. There is much excellent written material as well as some archive material.
Freedom's Ring

A good page with lots of references.
Hissteps4U

A web site run by my brother and friend Cliff Robinson.
Some Other Links
DESCIPLES FELLOWSHIP
THEOPHILUS
FAITHMATTERS
RESTORATION MOVEMENT
FAMILY RADIO
BIBLE AND RELIGIOUS LINKS
AMERICAN STREET MINISTRIES
HISTORY ENGLISH BIBLE
BIBLE STUDY ONLINE
A VOICE IN THE WILDERNESS
DAILY BIBLE VERSE
GRACE NOTES (EDWARD FUDGE)
LYLE MARTI'S ORTHODOX PAGE
INTERNET OUTREACH MINISTRIES
ZACK'S CHRISTIAN LINKS
BIBLICAL HOME PAGE
GOSHEN NET
Any questions or discussions, please send me an e-mail or a snail mail to: P. O. Box 484, Ozark, Alabama 36360 USA.